The Fantasy Writer's Assistant and Other Stories: A Short Story Collection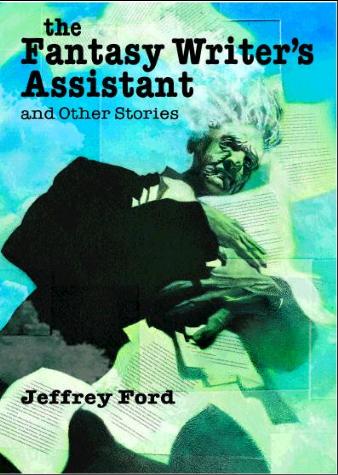 Trade Paperback
2002
Articles:
Awards:
Included Stories:
When renowned writer Ashmolean loses touch with the fantasy world he has created, he pleads with his young assistant to visualize the story's end, enabling him to complete what will surely be his greatest novel ever. "The Fantasy Writer's Assistant," a finalist for the prestigious Nebula Award, is the title story to Jeffrey Ford's highly anticipated first short-fiction collection.

One tale written exclusively for this volume, "Bright Morning," recounts the search for a Kafka story that may be the key to an author's future success, but this story can only be found in an illusive-and quite possibly cursed-violet-bound edition. On an alien world in "Exo-Skeleton Town," humans dress in full-body protective exo-skins in the personas of old Hollywood movie stars, and barter old Earth movies for an alien aphrodisiac known as freasence. "The Delicate," a grisly tale about a creature that absorbs life essences, formed the genesis of Ford's award-winning "Well-Built City Trilogy." A young boy comes to terms with "Creation" when he molds his own "man" out of the detritus of a nearby forest; and in "High Tea with Jules Verne," an interview with the master fantasist Verne leads to a few unexpected revelations.

Jeffrey Ford mixes myths, dreams, and realities into the consistency of a well-blended fantasy story; he then adds a dash of the noir, a pinch of the sardonic, and seasons liberally with the profound. He's cooked up these sixteen delicacies just for your reading pleasure.

With an Introduction by author Michael Swanwick, winner of the Hugo, Nebula, and World Fantasy Awards.
Cover art by John Picacio.